It's always great to carry enough snacks and water during long road trips if the route is unfamiliar and if you don't have any knowledge of any places to eat or resting points on a travel route. If you're travelling from New York to Florida, like I have you'll want to know where to eat because that's a huge part of the enjoyment of your trip! I've put together a list of great places that you shouldn't miss on your route:
Misako Bar and Grill, Virginia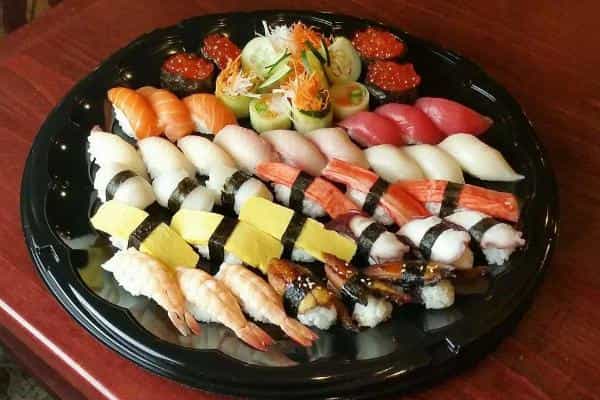 This is a Japanese restaurant recognized for its scrumptious buffet spread and delectable cuisine. Passengers getting down in this area either have their food here bus stops for a half hour or pack up their food and eat on the bus. This eatery is good for people that like Japanese food and also for others as they have a wide variety of desserts and salads that you can try out.
JJ's Restaurant and Sports Bar, Abingdon, VA
The menu of this restaurant is celebrated among regulars and travelers on this route for a wide variety of choices it offers which is always delicious. Even vegetarians can find a wide variety of choices in this restaurant cum bar. The atmosphere at JJ's is a mix of the family restaurant cum sports bar so families and singles can sit down and enjoy their meals. It has a large sized television in the back room so patrons can catch game scores and eat.
Mama's Pizza and Subs, Virginia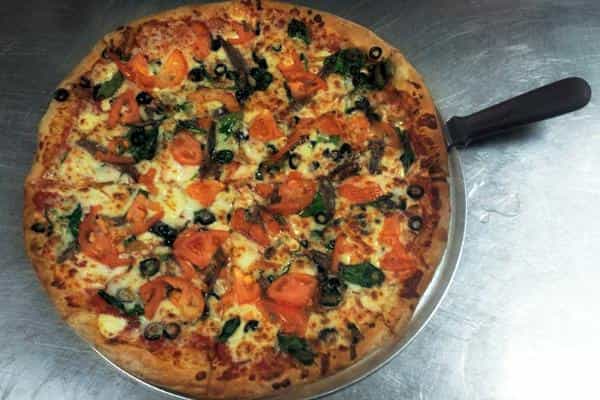 This is a great place if you are looking for a quick bite that will not upset your stomach. Besides the usual fare of pizza, subs, burgers, and sandwiches they have an excellent selection of steaks and soups. It is recognized for reasonable prices and generous portions and most of the locals and bus travelers visit the place for entirely that reason. Mama's Pizza and Subs which has several outlets in Virginia is a great place for family outings as it also serves Italian and American recipes like pasta, seafood, desserts and special kids meals.
Great Wall off Highway 87, North Carolina
This is a Chinese restaurant and is part of Food Lion shopping center slightly towards south off Highway 87 in Fayetteville North Carolina. A popular joint for interstate buses since the shopping area offers a few fast food joints besides Great Wall that specializes in traditional Chinese cuisines like sweet and sour chicken besides regular fares like noodles, momos, and soups.
KFC and Domino's Pizza in Fayetteville, North Carolina
These fast food joints are located further away from Food Lion and are ideal places for a quick bite. This KFC joint serves especially crispy fried chicken and is always one of my favorite stops along the way. Once in a while, I switch up to eating the Domino here as well. They have freshly made pizza with a vast variety of topping choices and desserts.
Restaurants near Georgia, Savannah Interstate 95
Most buses traveling between New York and Florida go through Georgia and those that frequently take Savannah I-95 often take their travelers through more than 100 restaurants along this route comprising of fast food joints, multi-cuisine eateries, and bakeries and fine dining restaurants. The area is also home to some of the best seafood eateries in the region like Shell house and Love's Seafood.
Don Pepe Restaurant, Newark, NJ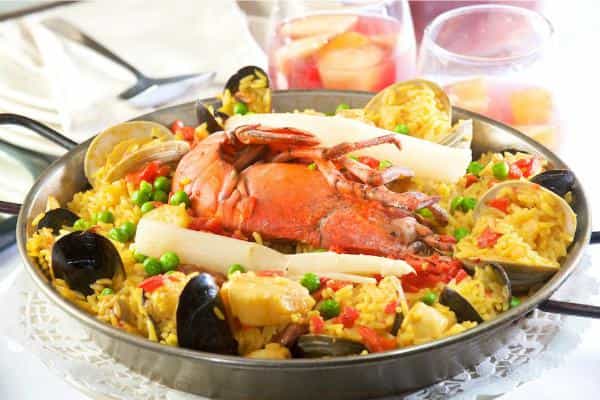 Recognized for its tasty traditional Portuguese seafood dishes, Don Pepe has an old world charm about it with ornate setting and lamps. Besides seafood, the restaurant serves steaks and other traditional American fares. They also have delectable desserts on the menu like Tiramisu Crème Brulee and cheesecake along with a wide variety of soups.
Not to say that there aren't any tasty restaurants closer to Florida, but maybe because I always feast on these restaurants, I'm usually stuffed by the time I reach Florida. Any other suggestions on the way? Please leave a comment and let me know!
Please follow and like us: