There is one day when everyone in this country is united under the same flag that is not red, white, and blue. A day where we all wear green and pinch those who don't, eat corned beef and various forms of potatoes and drink Irish stouts. A day where we have parades celebrating a heritage that is not ours but that is happily shared among all people. And that day, of course, is St. Patrick's Day!
St. Paddy's has a much-lauded history in our country, mostly due to the incredible celebrations put on every year on this day. We here at iLIKEBUS have compiled a list of the best destinations for your St. Patrick's Day travels: the cities that throw the greatest parties and have the most fun! Of course, you already know that these are all cities serviced by iLIKEBUS and our partners, so you can guarantee yourself affordable bus tickets and fantastic service while getting to where you need to be. So, without further ado, our list for the best cities to celebrate St. Patrick's Day in begins!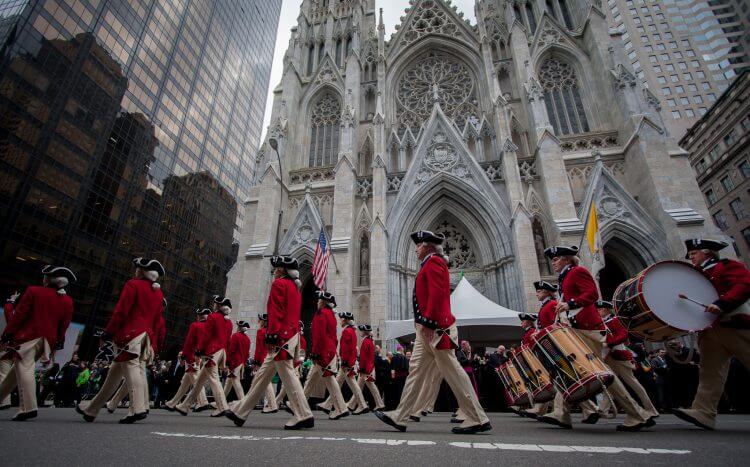 You already knew that this was going to be at the top of the list. The biggest city in the country also hosts the biggest St. Patrick's Day celebration around in the New York City St. Patrick's Day Parade. If you want to avoid the crowds and experience the culture a bit more up close and personal, the Irish Arts Center's Annual St. Patrick's Open Day, where they have tap dancing, tin whistling, and Gaelic football! NYC is the place to be for any big holiday, and St. Paddy's is no different!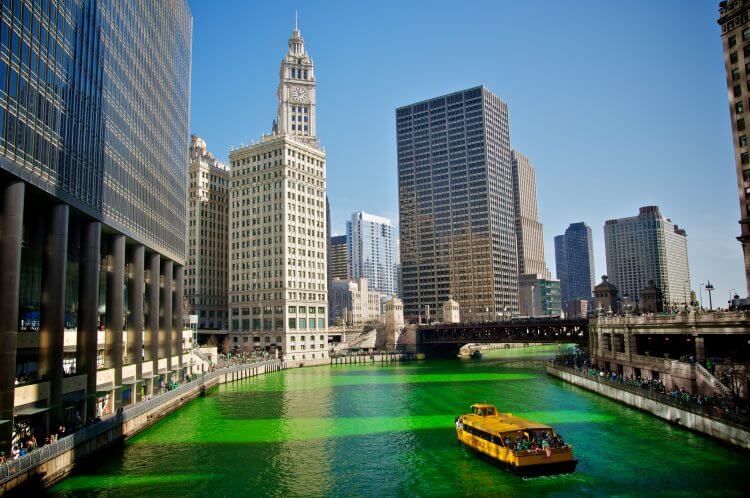 Chicago, IL
Though it has many different events going on, there is one in Chicago that makes it a must-stop for St. Paddy's Day. The Dyeing of the Chicago River is a spectacle like no other. Utilizing 100% wildlife-friendly dye crafted with a secret formula known only to the Journeymen Plumber's Local Union 130 and few others, the river becomes a glowing image reminiscent of the Emerald Isle. Make sure to get there early to get the best view of the river, because, by nightfall, the river returns back to its original color.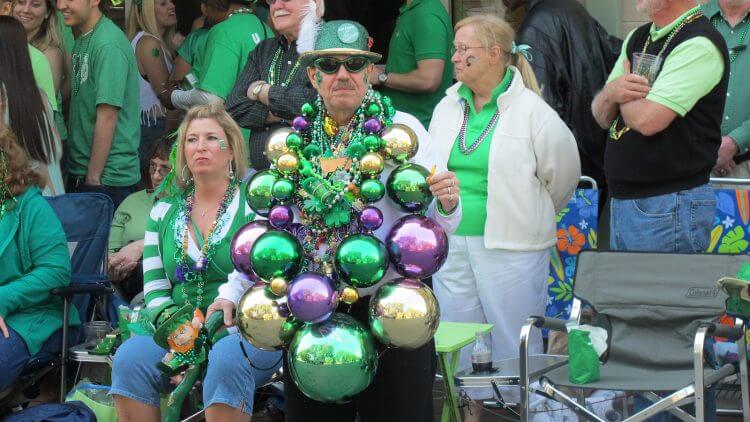 Savannah, GA
One of the largest and most lively celebrations for St. Patrick's Day is held in Savannah every year. Spanning the entire weekend, participants in the party can party on until they drop! Featuring a dance party, food court, cabana, social media video board, and plenty of live music and vendors, it's a veritable smorgasbord of activities to do! The Forsyth Park Fountain will run green, and so will the beer!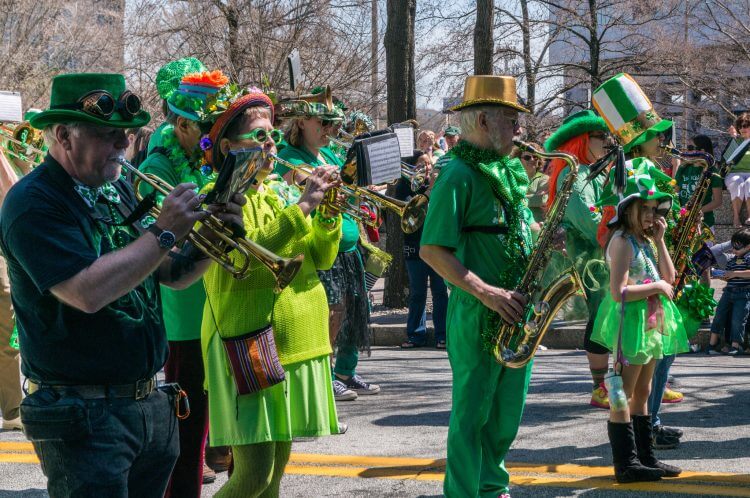 Tampa, FL
A bit of a surprise on this list, Tampa actually has made a strong push to be one of the places to be for St. Patrick's Day. Tied only with New York for most Irish pubs per capita, there is no end to the amount of places you can go for a pint! Many bars are participating in PaddyFest 2018, the city's largest celebration where the partying never ends! But other events are also present, like the Shake Your Shamrock 5K and live concerts! If good weather is one of your requisites for a weekend full of partying, there's no better place to go than Tampa!
St. Paddy's Day is one of the most fun days of the year, so be sure to get to your celebration with iLIKEBUS! WIth the lowest prices on the internet guaranteed, we are dedicated to giving you safe and affordable travel. Book the best bus tickets online with iLIKEBUS today!
***
About the Author:
Carter Nordike is the Social Media Specialist at iLIKEBUS. Carter graduated with his B.A. in English from the University of Mary Washington. He is looking forward to St. Paddy's to grab a pint with the lads. If you have any questions or concerns about a blog post, please email him at carter@ubt.io.
Please follow and like us: