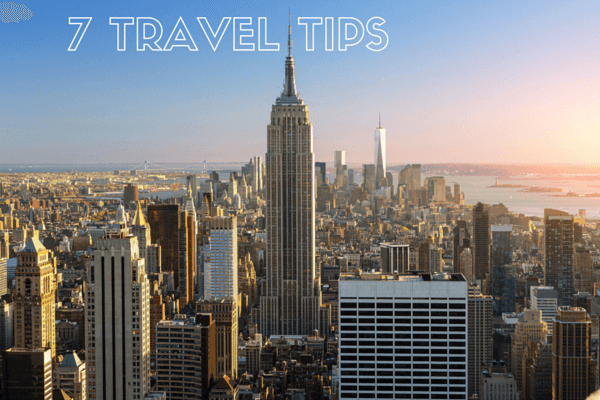 Your next trip could involve calorie-rich fast foods and total abandonment of your exercise routine. If you are on a diet, there could be a chance of it being disrupted.
1. Do not use anti-bacterial soaps: You should not wash with the anti-bacterial soaps found in a majority of public washrooms. Substitute the anti-bacterial product with pure soap. Use a spray bottle to wash your hands when traveling. The soap spray is also a great help when it comes to drying your hand by air. There is no need to rinse too.
2. Make travel size bottles of your own: Do not use the free body wash or shampoo you get while traveling. Prepare travel bottles by filling it with your preferred shampoo, soap, and conditioner. Do this prior to travel and place them carefully in your bag or suitcase when between trips. Travel size bottles of shampoos and conditioners of most brands are available in the market. Do buy them Soaps can be bought as well.
3. Bring own snacks: You can pack a large number of travel snacks for your trip and there is no need to fret about locating a certain item of your preference at transport hubs. It is advisable you take with you trail mix, dried or raw fruit, energy bars and granola. Pick organic snacks which have zero refined sugar content, zero additives, and zero preservatives. Do go for organic dried fruits. All such items can be transported easily into a carry-on bag or purse for traveling.
4. Take proper skin care: Buy a collapsible hat to get protection from the sun. Do expose a little for Vitamin D but do not overdo it. If you cannot find your favorite sunscreen, add a little zinc oxide powder (nano and uncoated) to your preferred lotion. Carry lip balms to avoid dry lips. To feel refreshed post a flight, carry face mist bottles.
5. Carry shoes separately: When you travel, your shoe takes much of the brunt. The pair protects the feet from street grime, germs and toxins. Shoes should not be directly packed into the suitcase, as the grime and dust will rub off on clothes. Include a collapsible bag in your travel kit to pack them. A grocery bag will also do. If you have an existing drawstring bag, that will be ideal.
6. Drink good water: Buy bottled water to make sure that you stay healthy. Tap water in a majority of countries contains a range of compounds-from arsenic to pesticides. Traces of lead, fluoride, barium along with a number of toxic chemicals are also found. Pharmaceutical compounds are also found. Seizure pills and anti-depressants are common. It is recommended that you use reverse osmosis or spring water. When you are finished using it, recycle so that there is no need to transport water to the next destination.
7. Use sink to do laundry: Keep the travel bag light by packing the least amount of items which you can wash and also dry at the sink. Buy natural fiber clothes like cotton. They have less weight and this ideal for layering against the cold. They will keep you cold during hot weather. Unlike polyester and other synthetic fibers, cotton does not host bacteria and does not trap any bad odor in the clothing. If you a resident of a hotel having a verandah, lay the clothes on the railing.
Do take advantage of any opportunity you get to take some rest. Carry an eye mask in your bag. It will block out any light and assist you to sleep.
Please follow and like us: