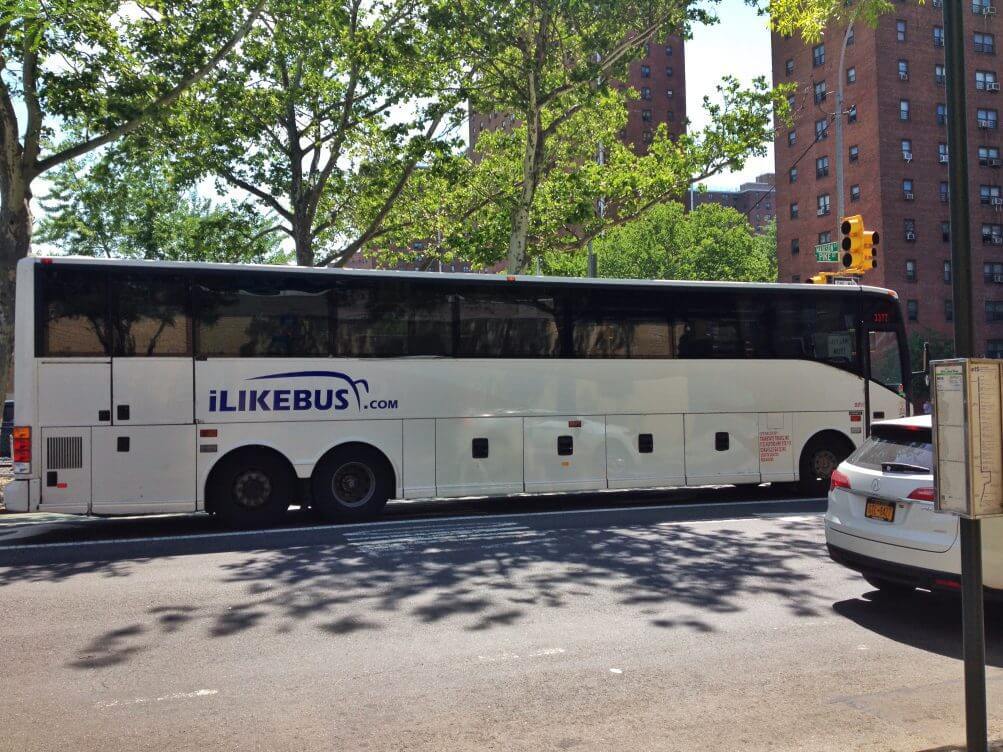 iLIKEBUS chose to start its business by partnering with Chinatown buses. Our founders' connections with the Chinatown buses made it the perfect match to help propel the industry to the forefront of this new era of technological development and instant connectivity. Chinatown buses remain an incredibly important part of Chinatown culture in city downtowns, and their popularity is spreading among students, immigrants, and all those looking for a good quality trip at an affordable price. Chinatown buses continue to have some of the most convenient locations, prices, and flexibility. But how did the Chinatown buses become a phenomenon? To understand this, we have to go back to the 1990's.
During this time, bus travel was at a record low. Only about 40 million passengers were using intercity bus travel, which made up a measly 3.6% of total travel in the United States. From these conditions, the Chinatown buses grew. The first Chinatown bus companies arose to cater in particular to the Chinese immigrants living in the New England region, particularly in New York City, Boston, and Atlantic City. The first Chinatown buses had very few features, as to guarantee a low overhead; they had no advertisements, no customer service team, and the stops for the buses were all unmarked. Tickets were sold on the street and required a bit of investigation to figure out exactly where and when the buses would stop. It was a very grassroots operation. But despite the obstacles, the Chinatown buses found their market.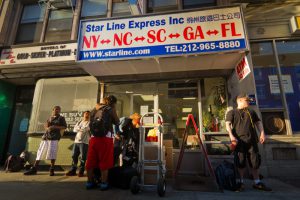 The buses were initially mostly patroned by Chinese immigrants who worked in various Chinese restaurants all around the area. The demographics were highly skewed towards these immigrants, with very few non-Chinese passengers riding the bus. However, as time passed and the buses began to grow in popularity, this gap closed. By 2003, the Chinatown bus demographics matched the demographics of any other bus line.
So why did the Chinatown bus get so popular? They had low fares from being small, homegrown companies that other companies couldn't hope to match. This made it easier for those with low income to take necessary trips to other cities. But another factor that tied to their success was their authenticity. People responded well to having drivers who were from the area and were tied to it. Amongst immigrants, it was comforting to have someone as a driver who could speak the same language as them, making transit much easier. These factors helped the Chinatown buses to take nearly 60% of Greyhound's market share in the northeastern United States.
With the introduction of online ticketing sales, competition was fiercer than ever between the Chinatown bus companies. Fares dropped to nearly four times less the original price listing. Many companies had already been performing with a very thin profit margin, and, with these new price drops, were forced out of business. For those that survived, another real threat was looming: the threat of organized crime. What had once been isolated to local gambling outlets had spread into the transportation industry. But over time, and with the efforts of the Asian Organized Crime Task Force, the situation dwindled and the Chinatown buses are once again crime-free.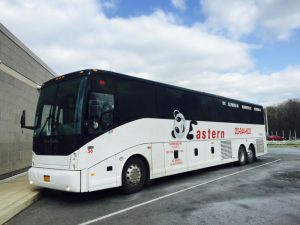 Another challenge the industry faced was political. Many new standards, including random safety checks and the requirement for a driver to speak English, had members of the industry feel as if they were being discriminated against, especially for an industry so proudly based in its immigrant roots.
Despite this, the Chinatown bus industry is flourishing. Companies that once only served the New England region now expand their reach around the Eastern Seaboard. Nowadays, Chinatown Bus services cover New York, Philadelphia, Washington DC, Baltimore, Charlotte, Atlanta, Chicago, and other major cities throughout the East Coast and the Midwest. Chinatown Bus also adopted new technologies like online ticketing and mobile apps, and some bus companies began to offer passengers free WiFi and movies on board, such as the Eastern Bus. Its customers were no longer just Chinese immigrants; the service was used by a wider range of people, including people traveling from abroad.
iLIKEBUS partners with leading Chinatown bus companies, so you can easily check schedules, compare fares, and book tickets online in only a few clicks. Book Chinatown bus tickets with us; your seats are guaranteed and you can also enjoy our 24/7 customer service for a hassle-free trip.
About the author:
Carter Nordike is the Social Media Specialist at iLIKEBUS. Carter graduated with his B.A. in English from the University of Mary Washington. He enjoys the colder seasons because of how much it transforms the Eastern Seaboard. If you have any questions or concerns about a blog post, please email him at carter@unitedbustech.com.
Please follow and like us: