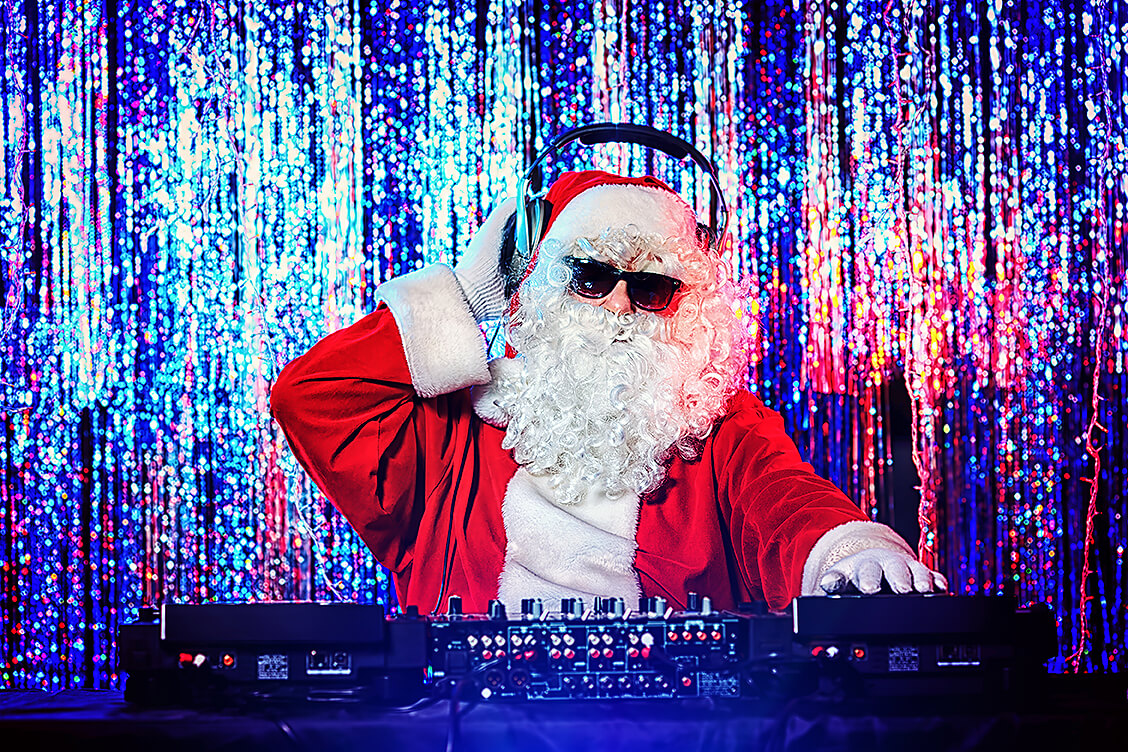 December is perhaps the most beloved month of the season by sheer virtue of the holidays. Be it New Year's Eve, Kwanzaa, or Hanukkah, December has a reason for anyone to celebrate. But the most celebrated in the country has to be Christmas. Here at iLIKEBUS, we highlighted a few events that celebrate the Christmas season the way that everyone can get behind: extravagant Christmas light shows. The best part is that all locations are easily accessible by virtue of an affordable bus trip, courtesy of iLIKEBUS!
ZooLights at the Smithsonian National Zoo, Washington D.C.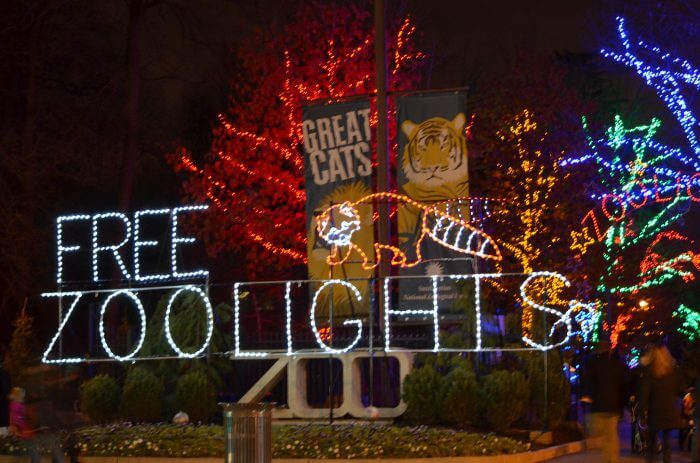 We start in the nation's capital at one of its most celebrated and family-friendly locations. The Smithsonian National Zoo is free to attend and its ZooLights celebration is one of its premier events of the year, lasting the entire month of December. While their Mammal House, Reptile Discovery Center, and Think Tank are all still open for those who want to see the animals, other events like their trackless train, Snow-Less Tubing, Speedwell Foundation Conservation Carousel, GlowZone, and new mobile art gallery are open every night, with special events like musical performance and a European-style holiday market available on specific dates. If you and your family are looking for a place to get away for educational and flashy entertainment, you would be hard-pressed to find a better place than the National Zoo.
A Longwood Christmas at Longwood Gardens, Pennsylvania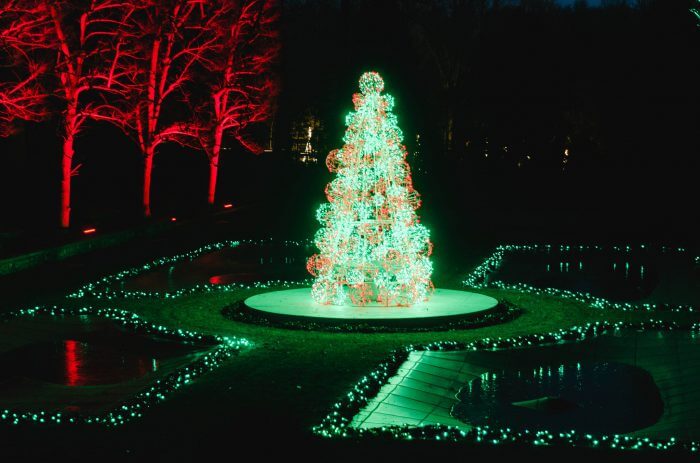 The gorgeous Longwood Gardens have long been hailed as one of the most beautiful places in Pennsylvania. Many say that a visit there is like visiting a royal garden in Europe, and there is no more spectacular time for this location than at Christmas time. A Longwood Christmas sees the garden adorning their various plants in more than 500,000 lights. The spectacle stretches on through the entire garden, using miles of wire to craft one of the greatest seasonal attractions. Also present are lit-up fountains that dance to music, three fire pits, and a multitude of "floating" nuts and fruits that make up an art piece that is wholly unique. A Longwood Christmas is truly the most inventive event that Pennsylvania has to offer.
Baltimore's Miracle on 34th Street, Maryland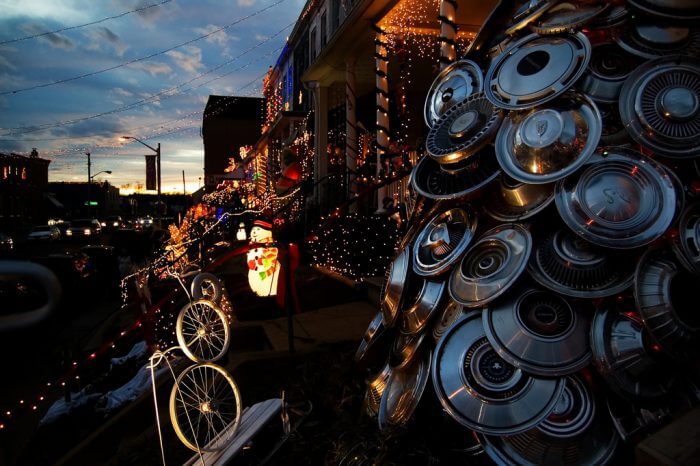 In Baltimore's Hampden community, one of the most spectacular Christmas lighting events in the United States takes place. The Miracle on 34th Street takes place through the entire month of December and boasts some of the most impressive spectacles around. From the iconic hubcap Christmas tree to inflatables to trains to symbols of other winter holidays, the Miracle on 34th Street has something to impress everyone. If you're lucky, you can visit Jim Pollock's house, one of the main members of the community, and see some of his art that inspires his displays.
Dyker Heights Christmas Lighting, New York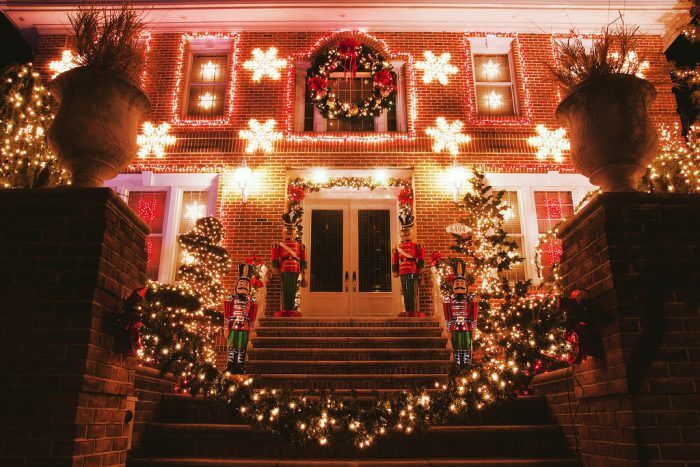 What some people consider to be the most impressive lighting event in New York, the Dyker Heights Christmas Lighting is something spectacular. Spanning multiple city blocks, countless houses put on their best Christmas lights, creating what is a multi-hour trip through a winter wonderland. With holiday music, giant inflatables, and lights that have to be seen to be believed, it's no wonder why New Yorkers take such pride in Dyker Heights. The area has gotten such notoriety that tours are available via bus, and certain houses allow visitors inside to see more of the display. Suggested times to go see this spectacle are from dusk until 9 pm.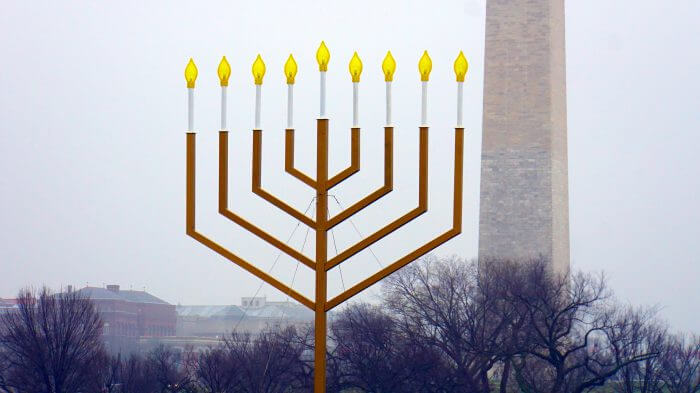 For those of us who celebrate the Jewish holiday Hanukkah, the Festival of Lights is officially kicked off on the White House Ellipse on December 12th. Come witness the giant menorah being lit and celebrate with music, food, and good company. One of the largest celebrations of the holiday, the National Menorah Lighting is a must for those who celebrate this holiday.
There's no wrong place to visit this holiday season, and they're all easily accessible with affordable bus trips booked through iLIKEBUS! Register for a FREE account and instantly earn a $5 credit to put towards any trip of your choice. Light up your December with iLIKEBUS!
***
About the author:
Carter Nordike is the Social Media Specialist at iLIKEBUS. Carter graduated with his B.A. in English from the University of Mary Washington. He enjoys the colder seasons because of how much it transforms the Eastern Seaboard. If you have any questions or concerns about a blog post, please email him at carter@unitedbustech.com.
Please follow and like us: