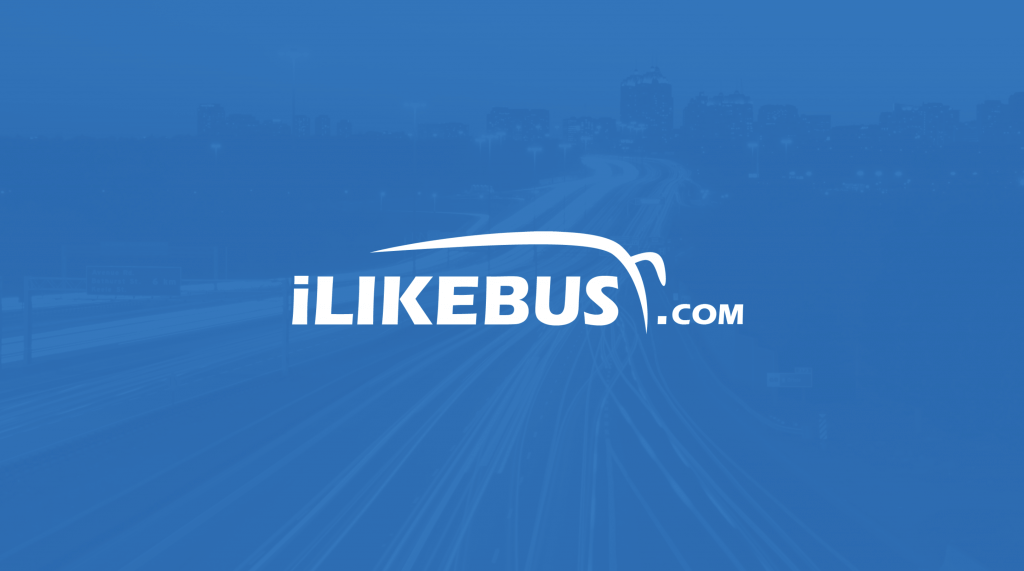 Playing catch-up on your finances this time of year is not the most enjoyable experience. After blowing out for the holidays, most people want to just rest and recoup their losses. But life does not wait for the wallets of the weary to recover. Travel, in particular, remains an expense that we will always have to deal with. iLIKEBUS has a few tips and tricks to save on your coming travel expenses to help ease your bank account back into a healthy state.

Flash Sales
Perhaps the easiest way to save some cash is to go directly to the biggest sales. And what sale in the industry is bigger than an iLIKEBUS flash sale? At select times through the year, ticket prices are cut drastically! What was once a $60 ticket now costs $5, making travel a thoroughly more palatable investment. But these sales don't last! Only five tickets per line are available during any one day during the flash sale, so you will have to be quick to get those tickets unless you're willing to wait until the next day. And flash sales only last one week! Be ahead of the game and snatch up those tickets before someone else does. But if you miss out, never fret; flash sales are held multiple times throughout the year, so your next chance is never too far away!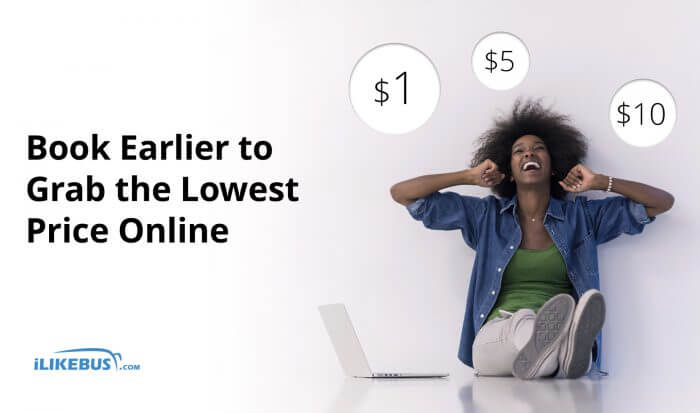 Dynamic Prices
Much like the earliest bird gets its pick of all the tastiest worms, the earlier you book your ticket on iLIKEBUS.com, the better your chances are at the tastiest prices on bus tickets! Many of our lines have dynamic pricing. What this means for you is that the earlier you buy the ticket, the better chance you have at getting discounts. The first tickets for any given line sold are the cheapest, then as they go on, they get more expensive, making buying early a much more fiscal option. Buy early, be happy. (Note: not all bus lines offer dynamic pricing. We denote this difference on our site.)

Rewards Points
How have you not signed up for an iLIKEBUS account already? It makes check-out simpler, it makes you eligible for special promotions, and it allows you to accumulate rewards points. For every $10 you spend, you earn one reward point that goes to your account. If you earn enough points, you can even redeem them for FREE bus tickets. Let me repeat that again: FREE BUS TICKETS. There is nothing in this world that is better than something that is free. Not coffee, not brunch, not even dogs. Make your iLIKEBUS account now; you'll get a free $5 credit to your account and you can start accumulating points right off the bat. iLIKEBUS is practically throwing free money at you. Go catch these deals.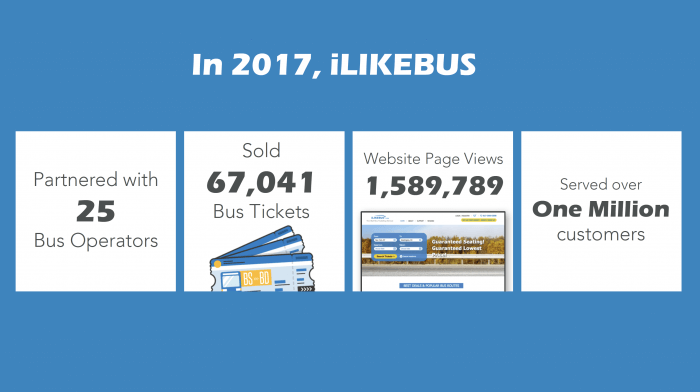 Why iLIKEBUS Is the Way to Go
Not to brag, but 2017 was a pretty incredible year for us at iLIKEBUS. We increased our number of partners to twenty-five amazing bus companies. 2017 saw us help more customers than ever before by a wide margin. And we generated some pretty insane online traffic. That is all great news to us because it means that we are getting better suited on how to help YOU. Our goal is to be the best bus ticketing company around because we want to make bus travel fun, affordable, and appealing again. Take advantage of these tips and help us make 2018 the year of the traveler.
***
About the Author:
Carter Nordike is the Social Media Specialist at iLIKEBUS. Carter graduated with his B.A. in English from the University of Mary Washington. He enjoys the colder seasons but is getting pretty fed up with the weather right now due to a lack of snow, and is wishing for sunnier days. If you have any questions or concerns about a blog post, please email him at carter@unitedbustech.com.
Please follow and like us: